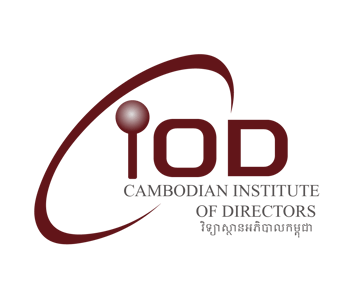 Initially, the CIoD will operate within the International Business Chamber (IBC). In the medium term, the plan is to be an independent, not-for-profit organisation, based in Cambodia, registered under relevant legislation.
The International Business Chamber of Cambodia (IBC) was formed in 1993, so is one of the most established business associations in Cambodia. IBC represents a broad international membership base that is neither national/geographic or sectoral based and includes over 150 Members who are both prominent local Cambodian and international businesses.
The objective of IBC is to create a stronger private sector business environment in Cambodia by being a leading voice of the private sector and providing a platform for networking and representation with multiple stakeholders – government, business sector and multi-lateral agencies, in a self-sustained manner.
IBC was directly involved in the setting up of government working groups and was the leading business chamber at the regional WEF conference.
The IBC Has A Number Of Internal Working Groups, Focused On Key Sectors, Such As, Education, Health, Road Safety And The Institute Of Directors Working Group.
The Institute of Directors Working Group Is Creating A National Institute Of Directors, Known As The Cambodian Institute Of Directors - CIoD